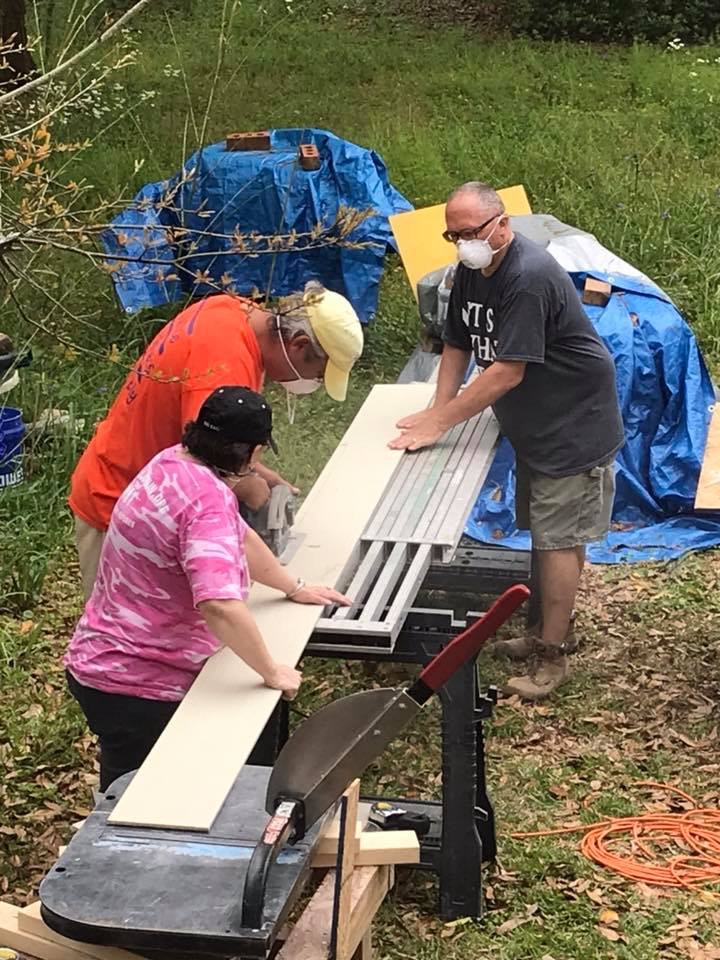 Regional Minister Dr. Larry Colvin, participated in a Holy Week Mission trip at Back Bay Mission in Biloxi, Mississippi March 26-30. He joined mission participants from churches in Wisconsin. The mission team participated in working at two homes in the gulf region, completing the laying of a floor and siding begun by previous mission participants. The homes were built by volunteer labor and have been sold (at no profit) to low income families who have qualified for purchase.
Volunteer time was also given to working in the Back Bay food pantry and the Micah Center, a day center for homeless people. Micah Center provides showers, laundry, counseling, and job assistance. It is the only homeless shelter in Biloxi. A day was given to fold and inventory Back Bay Mission shirts which are for sale.

Back Bay Mission, affiliated with the United Church of Christ, has provided ministry in the Biloxi community for over 90 years. In the 1960's it was in the forefront of the local Civil Rights movement.
The mission team took time to come together in prayer and celebration of the Lord's Supper on Maundy Thursday.