Last Saturday, February 3, Second Christian Church hosted "A Gospel Explosion" featuring a Disciples of Christ African American Congregations Mass Choir, the Weston Family Ministry (First Family of SCC) and the debut of Reverence 4 God, a pastors men's quartet featuring Rev. Vernell Weston of SCC-Jefferson City and Rev. Melvin McCaleb, pastor of SCC-Vandalia. Five of our Convocation churches were noticed to be present in this time for music, worship and prayer: SCC-Jefferson City, SCC-Vandalia, SCC-New London, SCC-Fulton and Fifth Street CC-Columbia. Regional Minister Paul Koch was honored to be asked to give the opening prayer.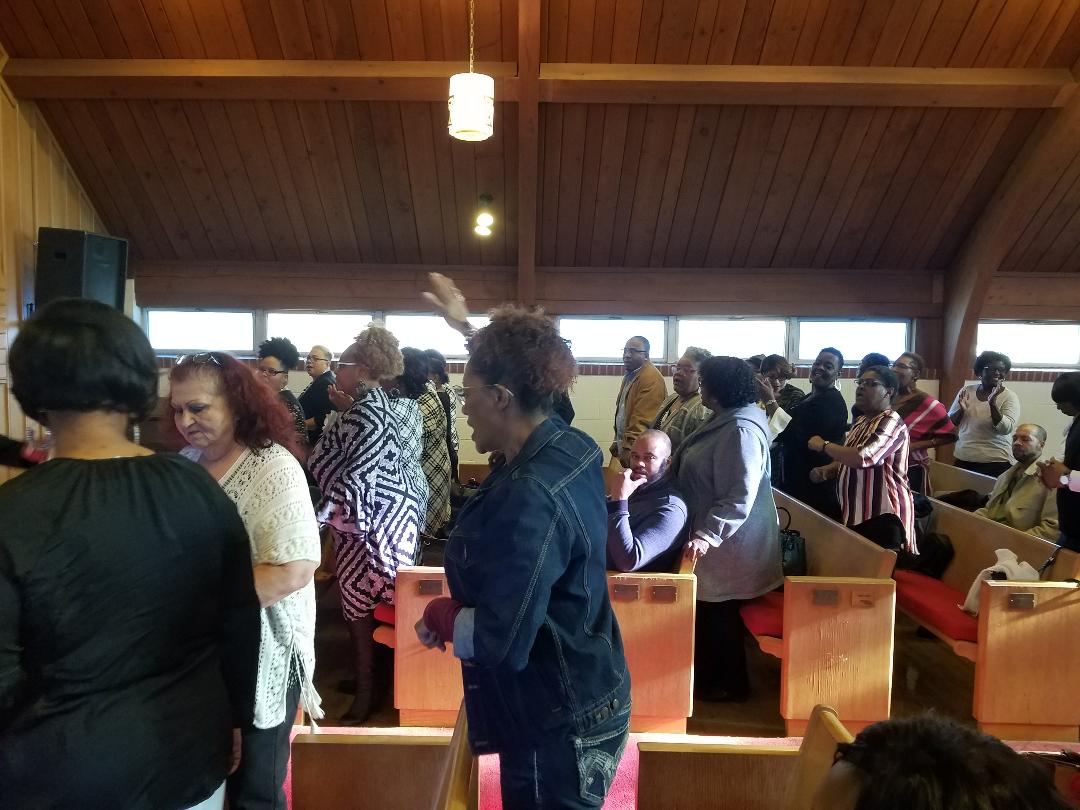 Here are pictures and the program. Check out the splendid DoC light fixtures at SCC! What if all churches had them? Also notice the youth musicians who were supreme. The pianist is a sophomore and the drummer is a 6th grader.
SCC-Jefferson City will also be hosting the Regional Minister Team for our monthly meeting on Feb. 20, and whole Region for Convocation on April 27. The event this year will feature speaker Rev. Chris Dorsey of HELM and the installation of our newest Regional Minister, Rev. Ron Routledge.
Thanks to Dr. Paul Koch for this story and photos.